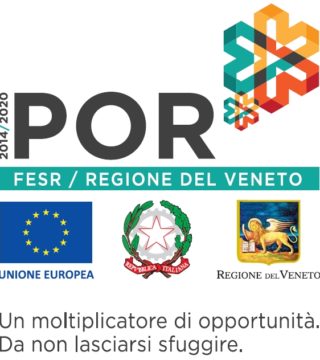 POR FESR 2014-2020 Regione Veneto – Anno 2017 Asse 1 Azione 1.1.4
Azione 1.1.4 "Support for R&D activities for the development of new sustainable technologies, new products and services"
Project: SISTEMI AVANZATI PER IL RECUPERO DEI RIFIUTI (acronimo SARR)
ADVANCED PROCESSES FOR WASTE RECOVERY
links: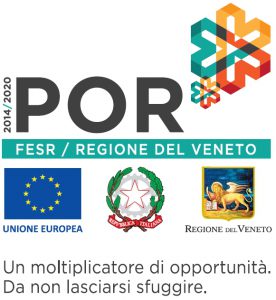 POR FESR 2014-2020 Regione Veneto – Anno 2017 Asse 1 Azione 1.1.2
Azione 1.1.2 "Support for the purchase of services for technological, strategic, organizational and commercial innovation"
Project: IMPLEMENTAZIONE DI IMBALLAGGI ATTIVI AD ALTA SOSTENIBILITÀ
SUSTAINABLE ACTIVE PACKAGING IMPLEMENTATION
Description: The innovative active packaging production process will be validated by antimicrobial efficiency tests at Aries srl. Aries srl can help Crossing to develop and validate its technology, patenting the process and then scale it up to industrial production (Smart Agrifood).
Aim: Validation of active packaging production methods through microbiological tests carried out by Aries srl.
Results: Microbiological tests have shown a complete block of S. aureus growth within 4 hours of analysis in samples treated with Nisina-NaCl.
Financial support granted: the project has been funded for € 7,500.00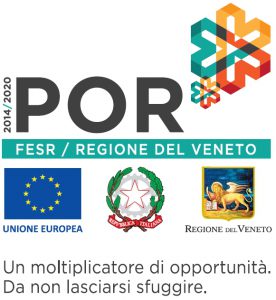 POR FESR 2014-2020 Regione Veneto – Anno 2017 Asse 1 Azione 1.1.1
Azione 1.1.1 "Support for the employment of researchers in the development of industrialization project"
Project: RICERCA INDUSTRIALE PER LO SVILUPPO DI NUOVI AGENTI CONCIANTI
INDUSTRIAL DEVELOPMENT OF NEW TANNING AGENTS
Description: Industrial development of the production and use of new tanning agents will lead to the introduction of an environmental and economical sustainable technology. Tanneries will be able to produce "green" leather with the introduction of this innovative technology
Aim: the main project objectives are:
• quality validation of process and product
• report of the critical issues for technological integration
• cost/benefit analysis report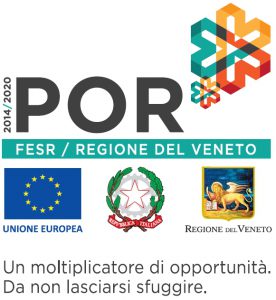 POR FESR 2014-2020 Regione Veneto – Anno 2016 Asse 1 Azione 1.4.1b
Azione 1.4.1b per il sostegno alla creazione e consolidamento di Start Up innovative ad alta intensità di applicazione di conoscenza e alle iniziative di Spin Off della Ricerca sub Azione B- Consolidamento Start Regione Veneto ID 10004342
Project: SVILUPPO DI NUOVI REAGENTI GREEN PER UN INDUSTRIA CONCIARIA SOSTENIBILE
DEVELOPMENT OF NEW GREEN REAGENTS FOR A SUSTAINABLE TANNING PROCESS
Aims are listed in the Crossing_Rollup2017_Porfesr document.
The consolidation project includes:
• "Know-how" development for ACL scales up production
• development of the protocol for tanning application.