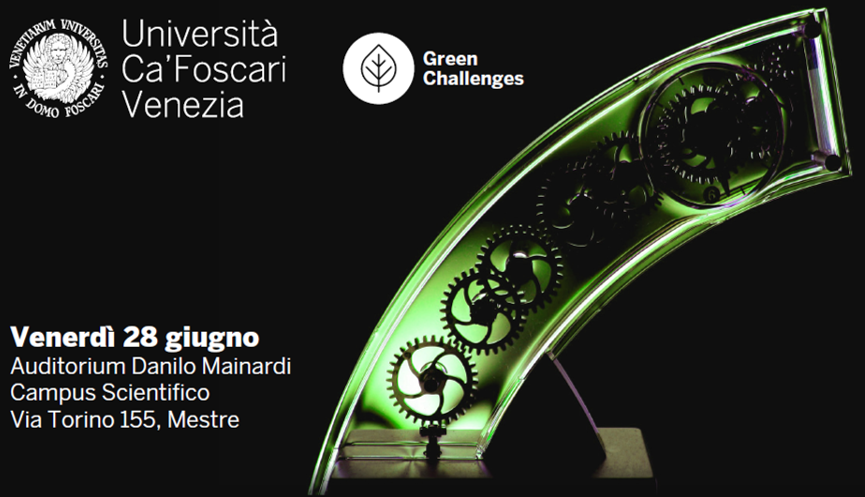 Green challenges for sustainable value chains – 28 June 2019
28 June 2019 – From 8.45 AM to 3.00 PM
Auditorium Danilo Mainardi 
Campus Scientifico Ca' Foscari
Via Torino 155 – Mestre (VE) 
The Green Challenges Team organized the event "Green Challenges for Sustainable Value Chains – Challenges for the sustainable development of renewable resources". Thanks to the presence of European prominent speakers, during the conference we discussed about:
• Use of renewable resources as raw materials;
• Creation of integrated supply chains and bio-refineries in the territory;
• Development of new bio-based products;
• Implementation of support actions for research and development.
Among the organizing committee was also present Dr. Valentina Beghetto of Crossing srl.
For more information: https://www.unive.it/data/agenda/1/30928
Click here to download the program:Locandina evento Green challenges for sustainable value chains