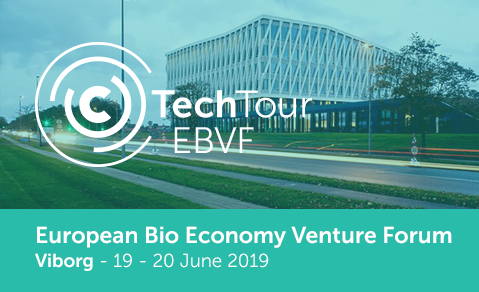 European Bio Economy Venture Forum – 19th – 20th June 2019
19 – 20 June 2019
Viborg – Copenhagen
The European Bio Economy Venture Forum, hold this year in the Danish city of Viborg, represents an event aim to support the world-wide efforts towards a green economy,  in order to improving the well-being of our planet and protecting the health of its inhabitants and the environment in general.
Specifically, the Bio Economy Venture Forum underlines the importance of a transition to the circular economy, in which particular attention is paid to the prevention, preparation, reuse and recycling of waste.
For start-ups the forum represents the possibility to access to Venture Capital loans and meet investors and international companies.
More than 30 companies, including Crossing srl, were selected to present their business model at the Forum's selection board, which judged them on the basis of their commercial power, technological innovation, competitive position and investment interest.
Links: 
European Bio Economy Venture Forum