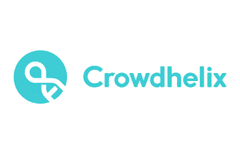 Food Helix Event – 30-31 October 2019
30th – 31th October 2019
University of Milan
Via Festa del Perdono 7
20122 Milano
On October 30 and 31, Crossing attended an event organized by Crowdhelix Network, in collaboration with the University of Milan and Brunel University in London. At the event were present other members of the platform interested in the food sector, such as researchers, companies interested in food safety, agriculture and organic products.  fields. 
During this two-day event, we have addressed the topics of the Horizon 2020 Corporate Challenge 2 calls for proposals of 2020 (Food security, sustainable agriculture and forestry, marine, maritime and inland water research and bioeconomy) and discussed about research and innovation for sustainable food systems from both the industry and academia's perspectives.
In also, Crossing had the opportunity to present our innovations in the food packaging sector though a short pitch.
Link: