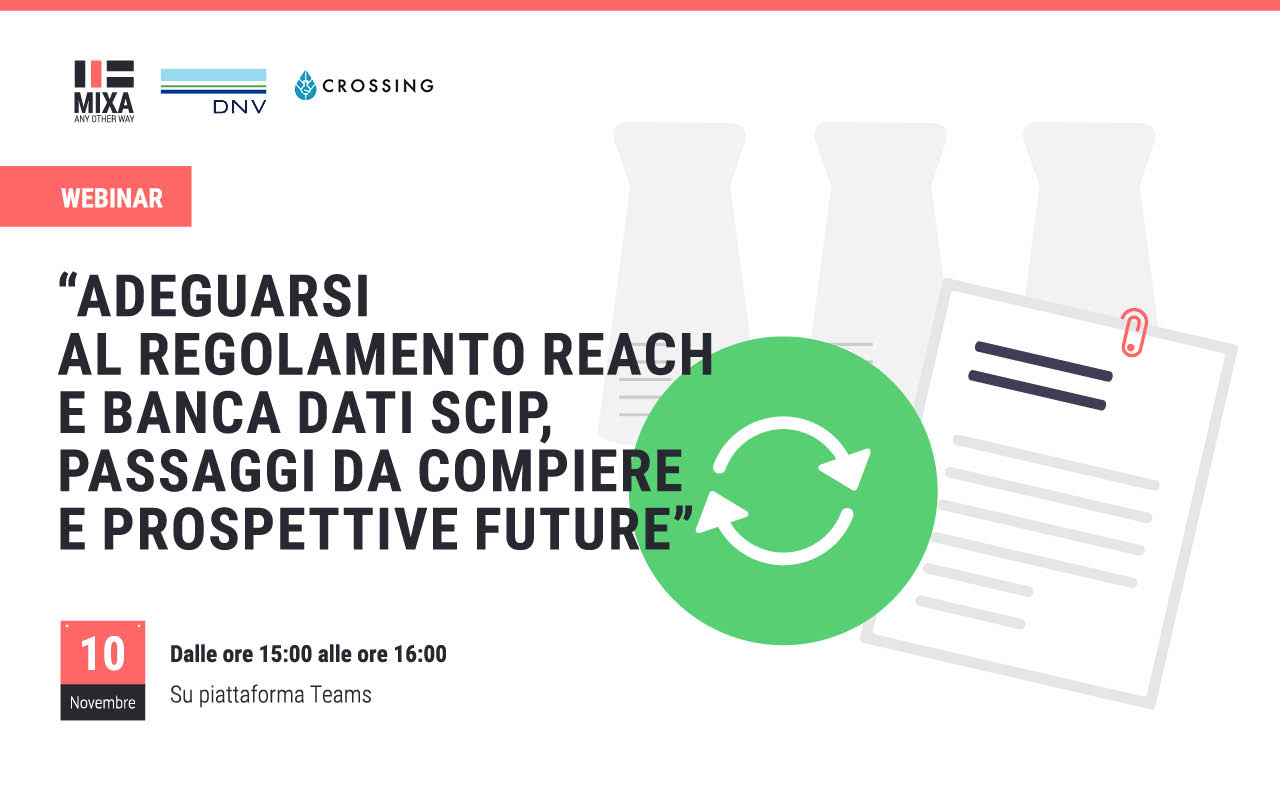 Webinar: Adapting to Reach regulation and SCIP database, steps to take and future prospects
Crossing in collaboration with Mixa and DNV hosts the webinar titled: "Adapting to Reach regulation and SCIP database, steps to take and future prospects"
The webinar will be held on Friday 10 November from 3.00pm to 4.00pm on the Teams platform.
The REACH Regulation is considered among the most important and impactful European regulations as it involves all players in the supply chain, in almost all product sectors.
Knowing its functioning and how to apply it is essential to be able to develop the products of the future and be compliant on the market.
The event, aimed at companies and professionals, focuses on presenting the current situation with the participation of expert technicians and by putting theory into practice, taking several "case studies" as examples.
Check the event poster here below and save the date on your calendar.