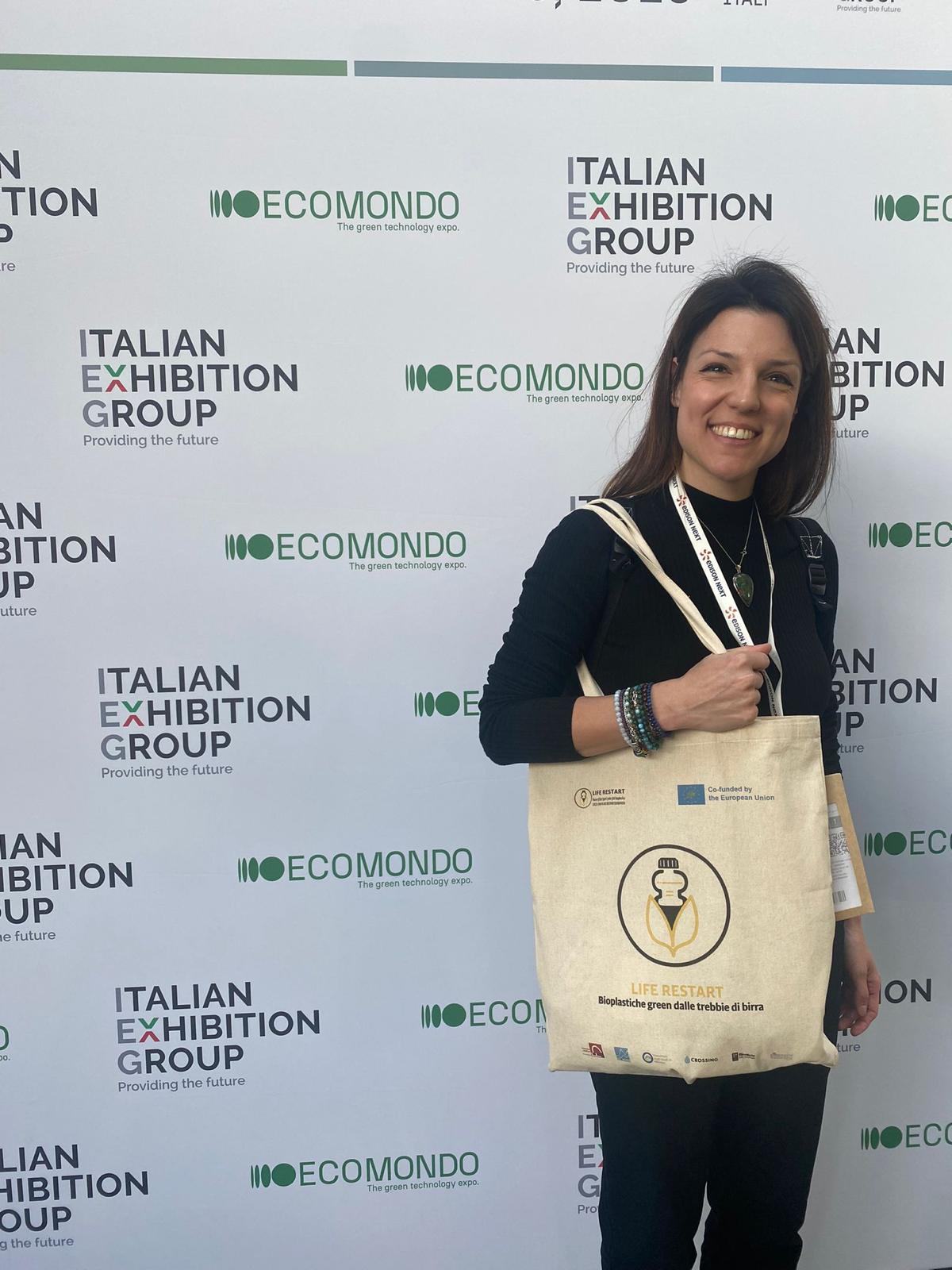 Life Restart at Ecomondo
Crossing was at the 2023 edition of Ecomondo with a presentation on the LIFE RESTART project at the third day dedicated to: Creation and monitoring of innovative solutions for circular management of materials and energy. Noemi Bardella presented "Reuse of Beer spent grain for biopolymers and high value chemicals (Life RESTART)" where she illustrated the main innovations in the reuse of beer spent grain for the production of bioplastics, from a circular economy perspective.
Ecomondo is one of the major annual events in the field of the circular economy which offers a broad program of conferences, seminars and events aimed at examining the main innovations at a technological, regulatory and market level in sectors such as circular economy of organic and non-organic supply chains, water resource management, environmental monitoring, ecosystem regeneration, regenerative economy and prevention of environmental risks.
To find out more: https://www.ecomondo.com/